WE ARE ALL BORN SUPERSTARS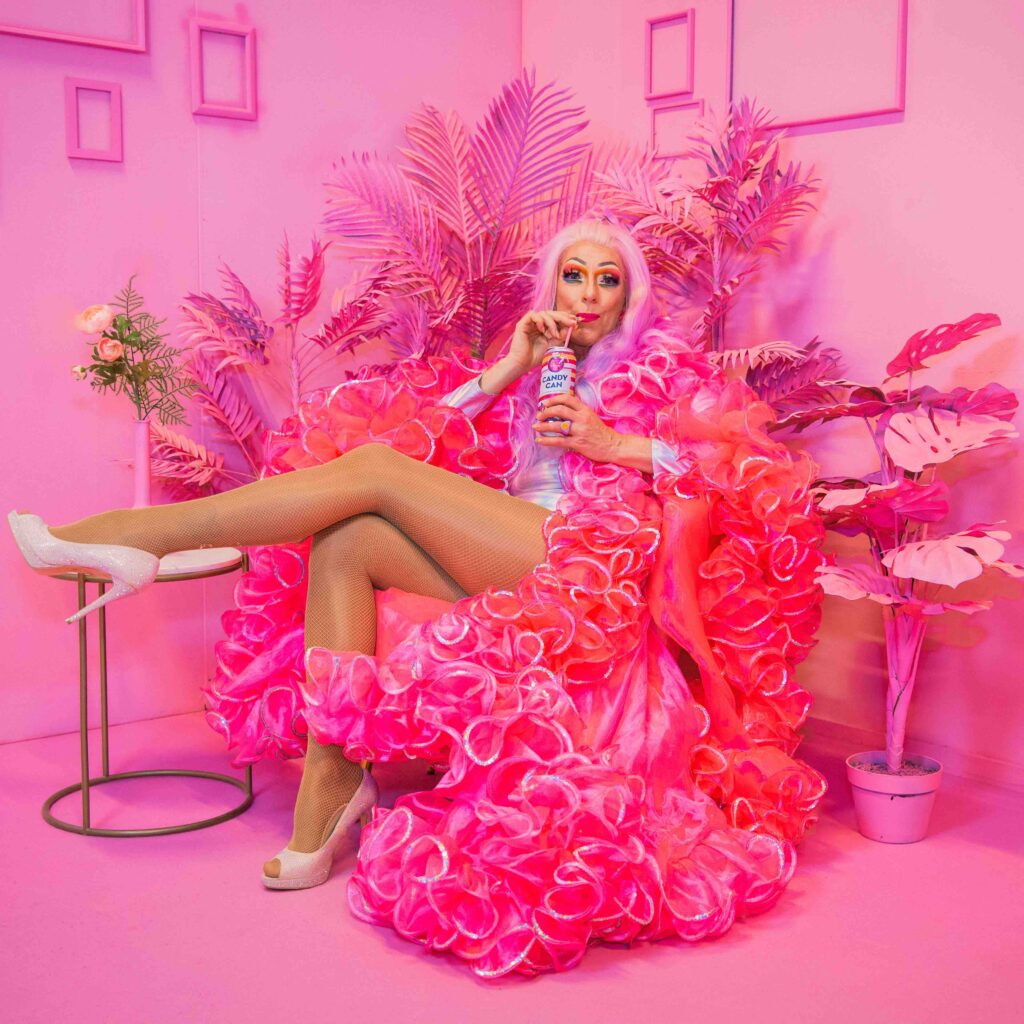 "Wouldn't it be great to have an event in Brabant especially for Drag Queens and the LGBTQIA+ community!" She came, she saw and she won our hearts. LaBelinda presents Pride & Shine. An evening where you can feel completely at home among Queens, Queers, Lovers, Friends & Superstars!
Dress yourselves up, honeys! 🍯 And be sure to bring a few extra outfits, because you're going to shine in our decors and there's plenty of room to change, get dressed, highlight and contour. You're beautiful and you want to capture that on film. You can do it yourself, with your own camera, or let our professional photographers capture you in your full plumage. This evening, you will be in the spotlight among like-minded people!
For whom is this evening intended? New in the game or already at the top. This event is for Drag Queens of all shapes, sizes and years of experience from 18 years and older. Of course, all your friends are welcome too! Make it as crazy as you want, but for all other interested people it is important to know that Pride & Shine is not a public event. So don't expect any performances or shows from the birds of paradise, they are here for themselves and with each other! 
The Pride & Shine event is scheduled for:
🪩This event has taken place. Thank you for the enthusiasm!🪩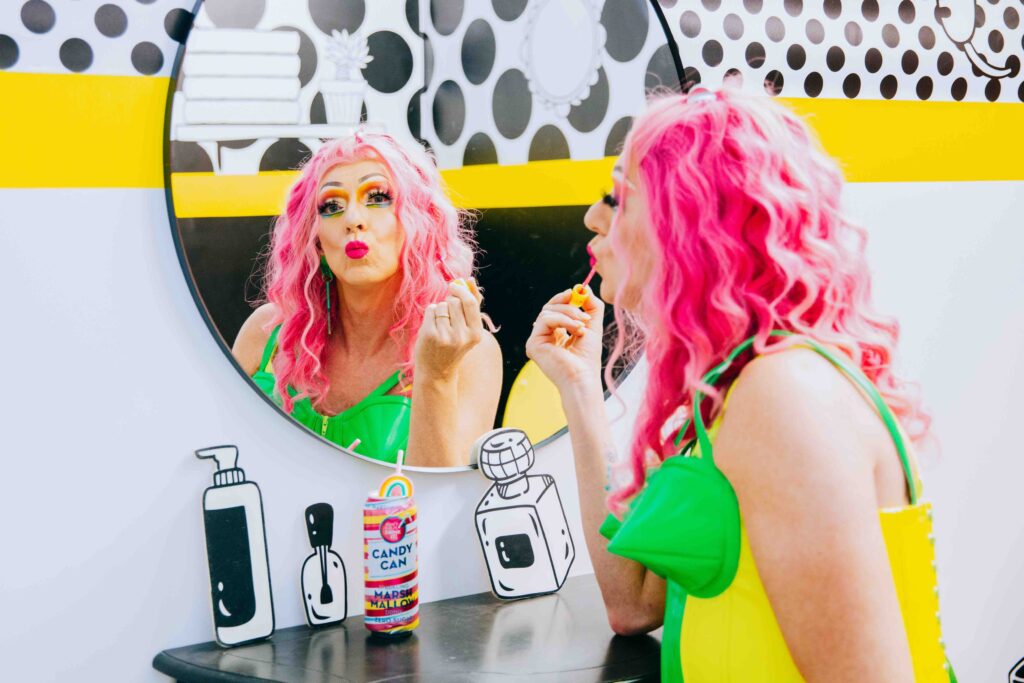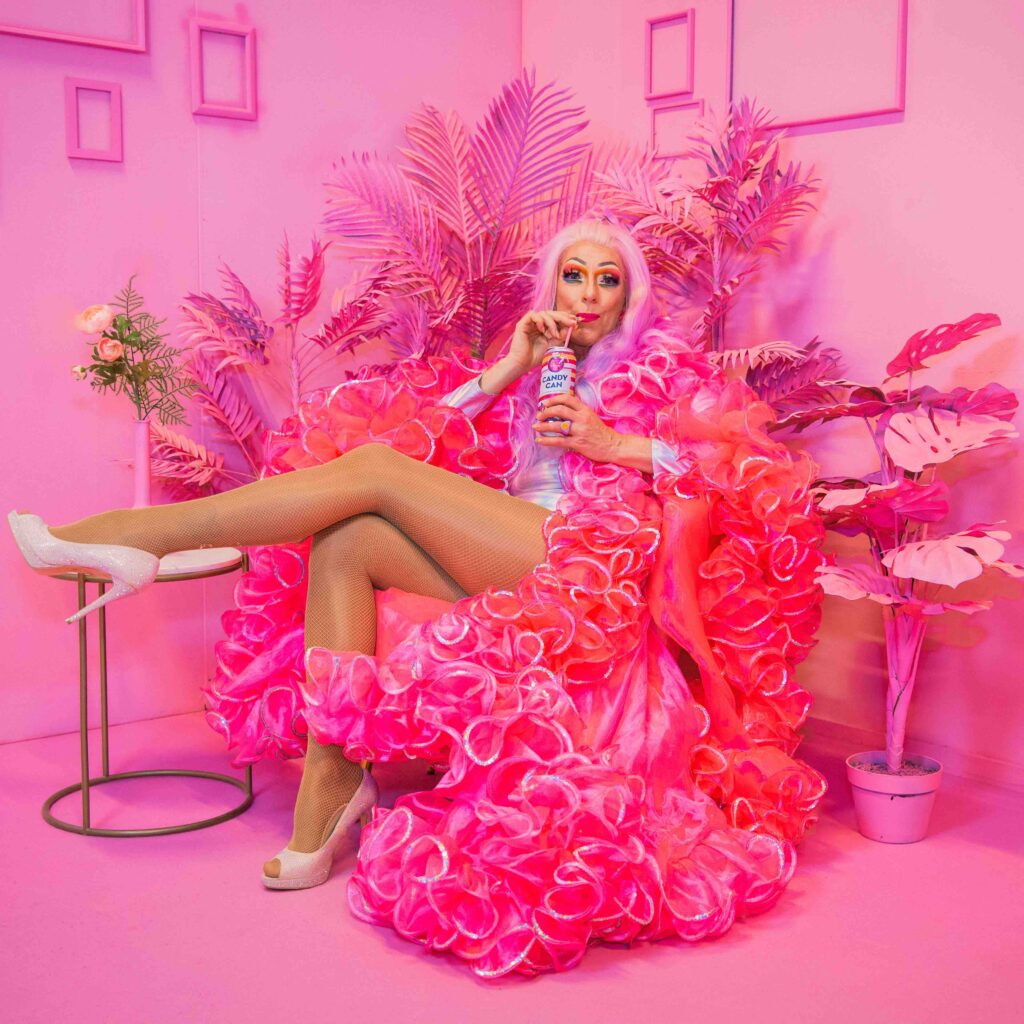 Taking pictures yourself is fun, but we also understand that in these unique settings it is important for you to have nice professional photo's of yourself. Therefore, 2 professional photographers will be present during the event.
Lucky shots!
One of the photographers will walk around Likeland to take pictures at random. If she has captured you, it is possible to order these photographs royalty-free in her online photo gallery. 
Mini photo shoot!
If you want to make sure you are guaranteed professional photos, you can book a mini shoot with the other photographer through us in advance. This is a 30 minute photo shoot for €129,- p.p. This includes:
The entrance ticket is not included in the price above. To book a mini shoot, please contact us at info@likeland.nl. ❤️🧡💛💚💙💜
Contributors and sponsors
Do you have a great idea or would you like to contribute to Pride & Shine? Or maybe you would like to participate as a sponsor in this event? We would love to get in touch with you! Mail us at info@likeland.nl.
These stars are joining us: