WOOHOO! WELCOME TO LIKELAND!!
Oh yessss!!! Pick your jaw up from off the floor because this is Likeland. We open our borders to a FULL COLOUR, mind blowing, Instagrammable and TikTok worthy playground. This temporary pop-up is an interactive Valhalla for the true social media junkie.
In Likeland you enter an over-the-top and hystically styled scenery that will make your dopamine go through the roof and shoot confetti out of your ears. You love glitter, glamour, pink and shiny disco balls. You are the Content Queen or King and the star of your own story. You are the showstopper that will make all the social feeds explode. You are the lead in 'the Story of your Timeline'!
Likeland is a colorful field of endless fantasy, an explosion of unlimited fun. We aim to make life a bit happier every day. Put on your most photogenic outfit, bring your camera and travel to a country full of diverse sets. Unleash your creativity on everything you see.
We've built the setting, but the story is for you to create. So much content that your social account will be sorted for a year! In Likeland you are only limited by your own creativity.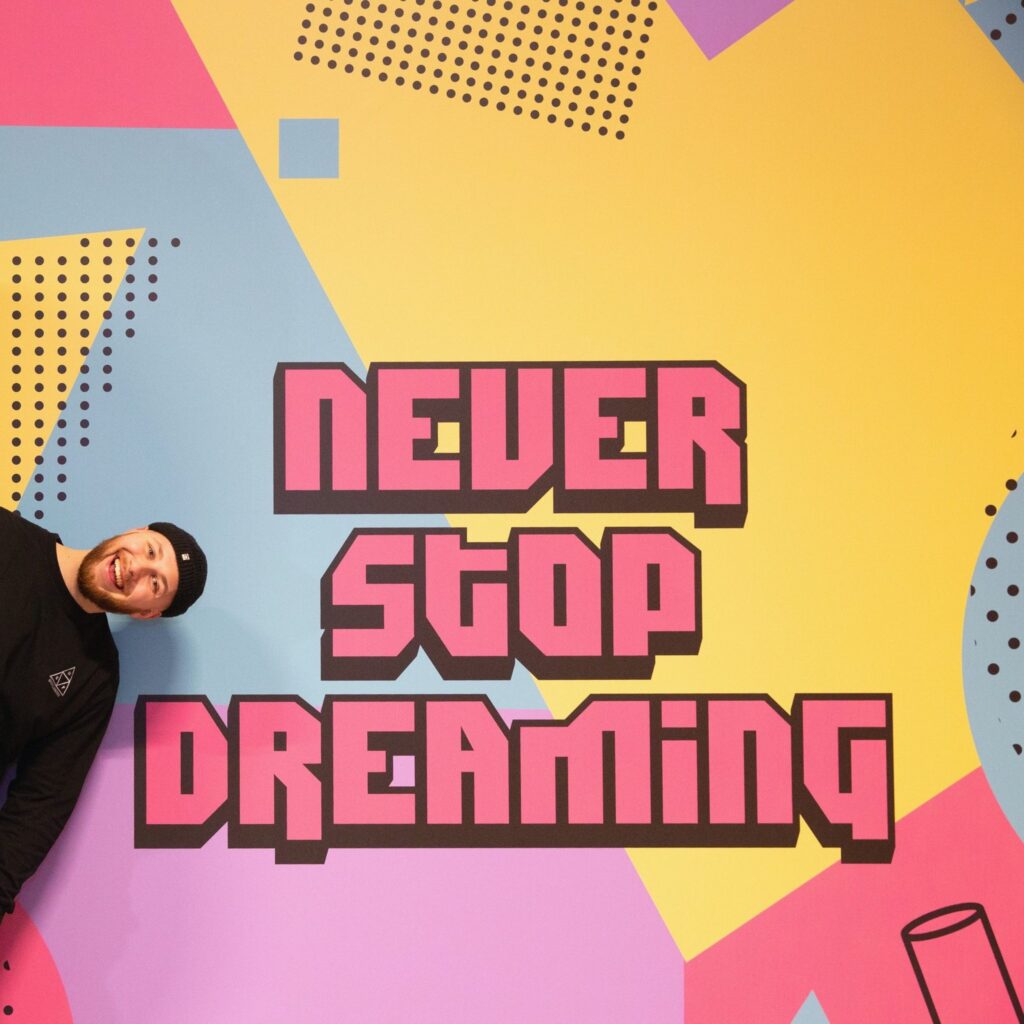 You are the lead in 
'The story of your Timeline'!
Oops, do you have some patience for us?! Our pop-up location at Aquabest has closed. We are hard at work on colourful plans for a new location!